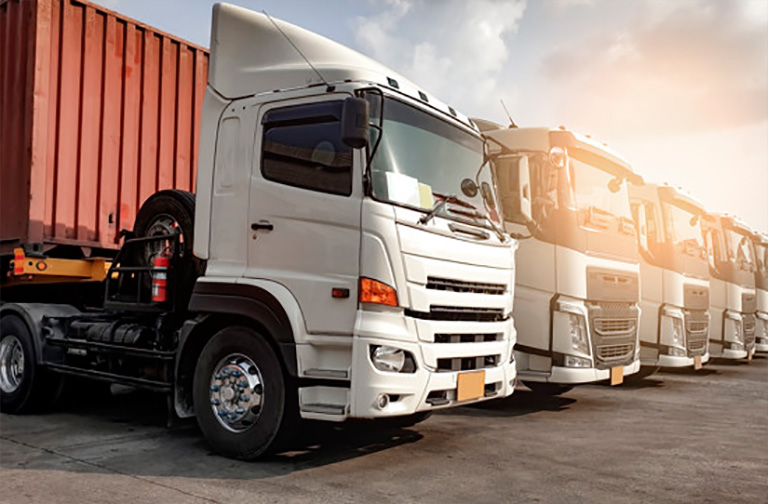 Road transport
With a strong agent network in major port areas of the world, contracts with reputable shipping lines, SMART LINK LOGSTICS provides shipping services at competitive prices. The service of SMART LINK LOGSTICS minimizes the drop in cargo at the port of departure and the transshipment ports, fully meet the needs of transporting goods to inland ports by truck, train. Weaknesses:
• Provide customers with services of exporting and importing by sea from Vietnam to anywhere in the world and vice versa
• Strong markets include: AMERICA (USA, Canada, Brazil, Mexico) , Chile, Argentina), EUROPE (Germany, Italy, France, Spain, Greece, England), ASIA (China, Japan, Korea, Thailand, Indonesia, Malaysia, India).
• Quality of service guaranteed by routes directly through a long-standing and reputable dealer network • Competitive price and fastest delivery time, always associated with liability insurance carrier
• Service Keep container with competitive price and support with storage fee
• Door-to-door services
• Provide cargo insurance services.
SMART LINK LOGISTICS has contracts with most major shipping companies in the world such as: CMA – CGM, ONE, HAPAG – LLOYD, WANHAI, OOCL, COSCO, EVERGREEN … and agent systems in more than 110 countries worldwide.

Benefits for customers:
• Free consultation on logistics services and flexible shipping options on demand for each shipment, each customer
• Providing multimodal transport services and accompanying services in the logistics chain such as warehousing , forwarding, transportation, customs declaration help customers save time and reduce costs
• Logistics services with international standard quality.
Strengths:
• Strong markets include: Europe, USA and Canada, China, Southeast Asia, India, South Korea, Japan
• Quality of service guaranteed by large and reputable shipping lines market trust
• Competitive price and shipping time are in line with customer needs, always associated with liability insurance for carriers.